We are happy to announce the latest Exairon Update 2.0, with many new features, improvements, developments and facilities. Here are just a few of them.
1) Exairon's New User-friendly Interface 🥰
To serve you better, we have prepared a more functional panel where you can reach the information you are looking for in the fastest and easiest way.
We have made it much easier to use with a modern and responsive interface.
We have been renewed in terms of infrastructure, interface and content in order to provide a better user experience.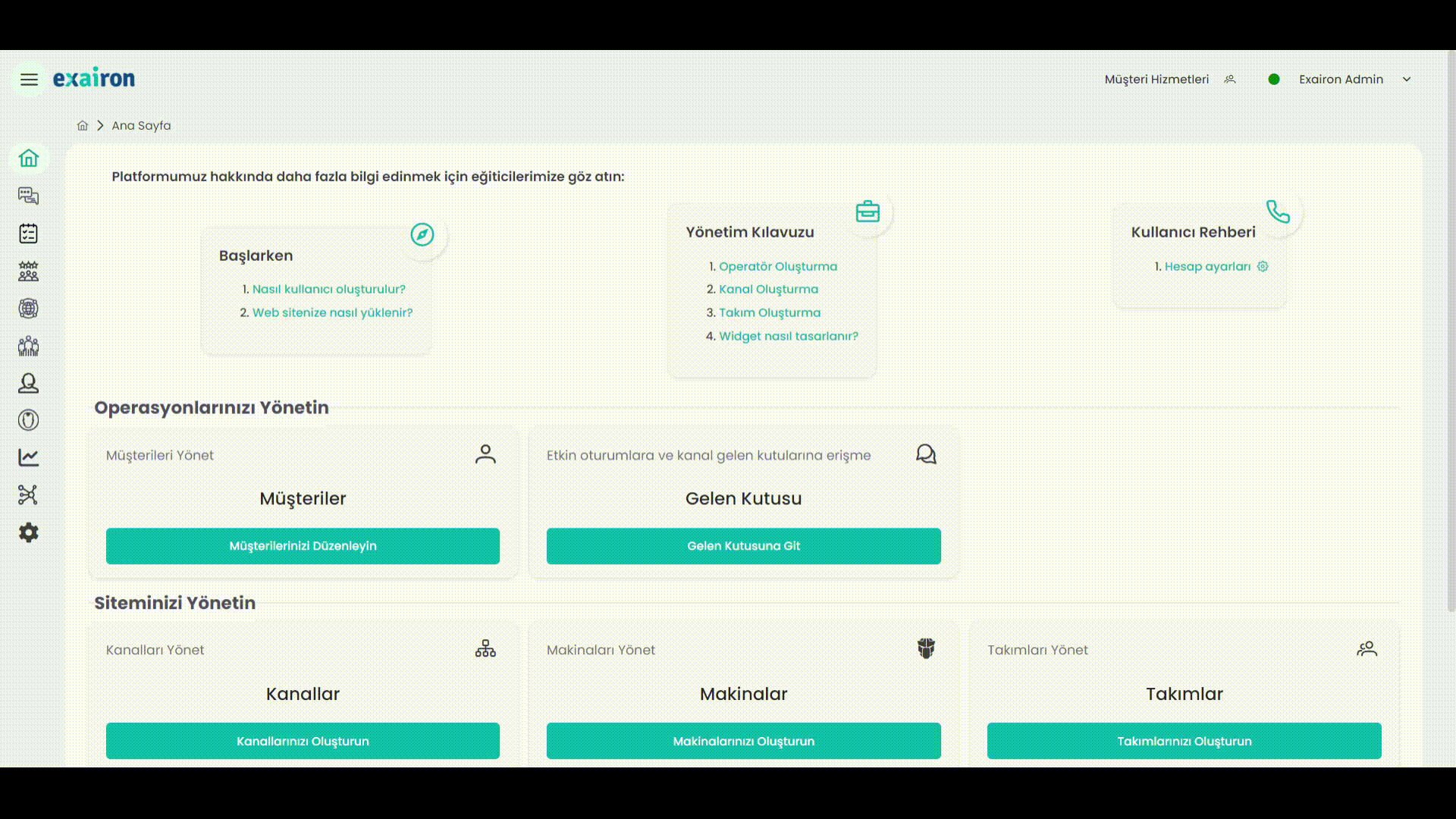 2) Next-Gen Inbox 🔥
When it comes to communication with customers, we know how important it is for you to be fast, accurate, and accessible no matter where your customer is! Exairon's Next-Gen Inbox helps you organize and streamline your communications.
We've optimized it to give your customers a seamless experience and maximize your team's productivity;
It is now much easier to reach the conversation you are looking for with advanced filter options.
Quickly access information in long conversations with the in-call search feature
Easily access in-call shares with the new file panel
Your customer interactions are now more lively with the new text editor
With canned responses, you can quickly answer frequently asked questions from your customers.
3) Tıcket Management Module✍️
You can create customer requests simultaneously during the meeting with the customer. Of course, without moving to another screen… Now it's possible.
Categorize customer demands and manage end-to-end lifecycle
Tagging customer requests according to their importance and subject,
Easily track and report the response and resolution times of all customer requests, within the SLA rules you will define.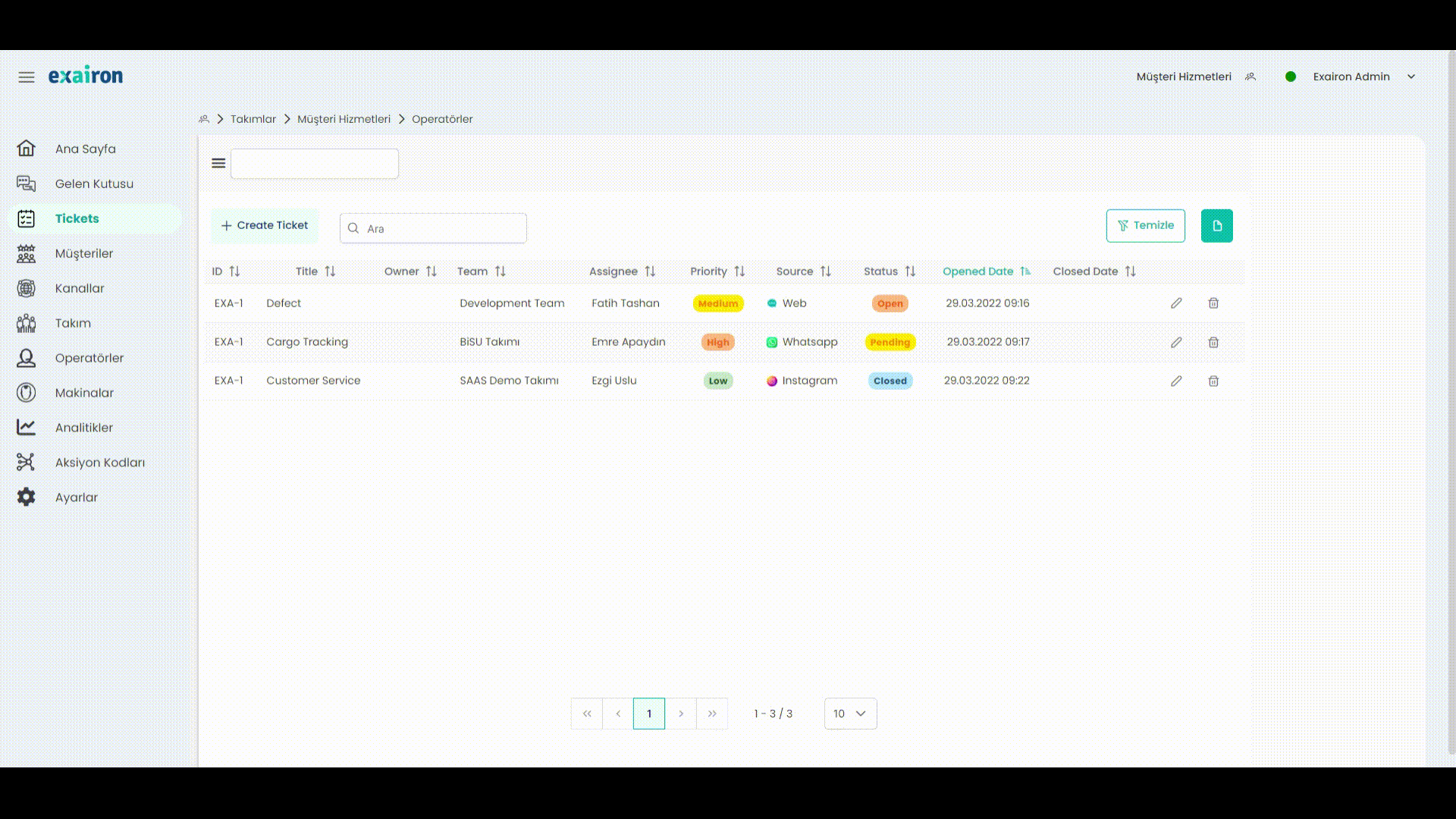 4) Determine your work schedule, whether on a company or team basis 😎
Determine your calendar and operation modes that will be valid throughout the company.
You can now choose the most suitable option from autonomous, semi-autonomous, hybrid, or unavailable options during and outside working hours.
You can create multiple teams, as well as customize working hours and operation modes on a team basis.
Change the operation mode of the relevant team when your customer support teams are not working, and let the artificial intelligence maintain the customer interaction for you!
5) Switch between AI working modes during the conversation🤖
Always under your control, you can intervene in conversations whenever you want, and then transfer them back to artificial intelligence.
Save time and use your valuable manpower in value-added works.
6) Valuable Insights with Best-of-Type Analytical Reports🚀
We have prepared all the analytical reports you need to answer any of your questions;
Life Cycle Analysis ✅
Customer Initiation Analysis ✅
Customer Interaction Analysis ✅
Görüşme Kapanışı Analizi ✅
Artificial Intelligence Performance ✅
Operator Performance ✅
Channel Performance ✅
Team Performance ✅
Customer Demographics ✅
Take your customer experience to the next level by analyzing all aspects of your customer interactions from A to Z.
At the end of the day, we wanted to make sure our brand was humanized, accessible, and reflective of both our latest AI technology and our customer-focused team. Without further ado, we hope you enjoy your new experience with our latest Exairon update. 🖐