Exairon, offering Autonomous Customer Experience Platform, received an investment of 2 million USD. The funding round led by HEAVENTURES.
Exairon, the SaaS startup developing a Customer Experience Platform, joined the portfolio companies of the Turkish investment startup Heaventures. Exairon received investment from Heaventures and angel investors with a total valuation of $2 million.
EXAIRON: AUTONOMOUS CUSTOMER EXPERIENCE WITH RELIABLE ARTIFICIAL INTELLIGENCE
❛❛ As a summary, our platform enables all processes and communications not requiring human intervention in the interactions of organizations with their customers, business partners or employees to be performed autonomously by artificial intelligence. At the same time, for the processes which human intervention is needed, the company increases the efficiency of manpower with semi-autonomous work and thus ensures the most effective use of its valuable human resources. Saying that Exairon has the vision of Autonomous Customer Experience with Artificial Intelligence in a reliable and consistent manner, Utkan Şanda stated that the name Exairon is derived from the expressions Experience (Ex), Artifical Intelligence (AI) and Iron in this context❜❜

Utkan Şanda (Co-Founder & CEO)
---
BUSINESS IDEA FOUND AT FIELD BY EXPERIENCED FOUNDERS
Stating that the product idea bud on the projects they implemented together in the previous job experience
❛❛ In this period, we realized the lack of such a solution while implementing the adaptation and customization of the package solutions of large global software vendors as a business partner. There was no Autonomous Customer Experience Solution in the market as mature as we imagined, and this was a clear need. As a team, we matured the idea and realized it at Exairon❜❜

Fatih Taşhan (Co-Founder & CTO)
📌Exairon has a founder team of 3 people working on Customer Experience and Customer Relationship Management solutions for 16+ years
THE 3 MOST IMPORTANT PROBLEMS IN CUSTOMER EXPERIENCE ❗

Emphasizing that Exairon aim to solve the 3 most important problems that noticed in the market;
👉Firstly, integrated channel, team, and inbox structure cannot manage the Webchat, Mobilechat, Messaging Applications, and Social Media messaging channels together. So, businesses have to use different solutions and/or modules separately.
👉The second problem is in the existing solutions. A chatbot or an operator has to handle the dialogues conducted through these channels. If you're lucky, they can hand over between the chatbot and the operator. This causes interruptions and unease in the customer experience.
👉The third, perhaps the most important issue is those existing solutions expect you some things. These are to design all possible response categories of Artificial Intelligence and their expressions at the beginning. For this reason, it takes months to go live with these solutions. Moreover, it causes inefficient usages to arise by managing dialogue in a very limited service category.
PEOPLE AND MACHINE TOGETHER 🤝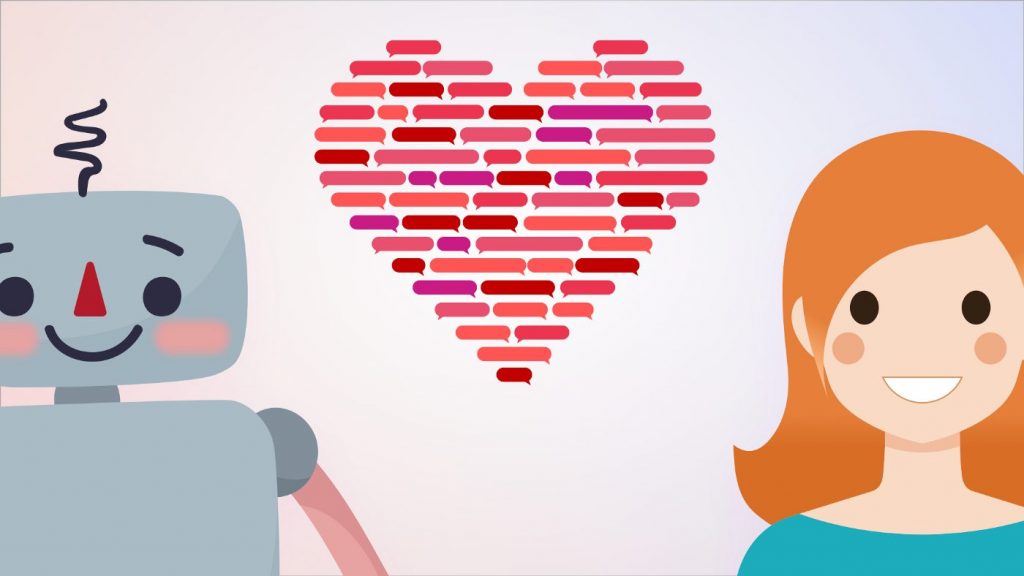 ❛❛ We have a unique approach where hybrid teams you an build including Humans and Machines can serve as a team together through Web Chat, Mobile Chat, Messaging Applications and Social Media messaging channels, and with this feature, we distinguish ourselves from our competitors. Thanks to this structure, machines with Artificial Intelligence assist your operators while conducting customer dialogues in On-the-Job Training mode and at the same time continue to their on-the-job training. In Semi-Autonomous mode, they only apply for Operator support when they receive a request that they cannot interpret. In autonomous mode, they now carry out the entire process end-to-end without human support. If you prefer, we even have the option to work in semi-autonomous mode during working hours and in autonomous mode outside of working hours. This speeds up the deployment processes of our platform, because you can start using the platform with a few days of focus without the need for months-long projects❜❜

Engin Öcal (Co-Founder & COO)
📌In addition, thanks to this structure, Exairon offers the opportunity for continuous improvement with detailed analyzes with KPIs in all dimensions such as Team, Operator, Machine and Channel, such as response, solution and satisfaction. Engin Öcal also emphasizes that the ability to do all these dimensions together is not available to his competitors.
THE ROADMAP 📍
Exairon has a pretty rich roadmap. It is not possible to summarize it all at once. In summary, in line with their vision, they are constantly improving the Platform in a structure consisting of More Talented Artificial Intelligence, More On the Job (Effortless) Training, More Channels, More Ready Integrations and Stronger Analytics. Exairon can be used all over the world. Although they do not focus on overseas sales yet, the company aims to expand abroad in 2022.