Gri Koç had accelerated its efforts to provide coaching services to students, institutions, and organizations during the exam period in order to improve its services. A significant milestone in this transformation was the collaboration with Exairon, a leader in the industry, for customer experience automation.
Meet Our New Family Member, Gri Koç
For the past 10 years, Gri Koç has been providing services to students, institutions, and organizations in various fields.
Online Exam Counseling
Motivation/Planning Seminars
Supplementary Resource Publishing
YouTube/Media Content Production
Navigation Coaching System
They continue to actively work in these areas. Gri Koç's goal is to help young individuals discover their own potential and prepare for exams with the right tactics and strategies.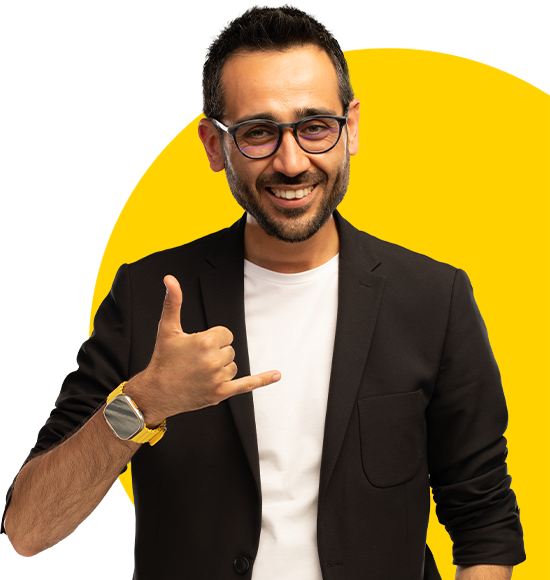 Why Was Innovative Customer Experience Automation Necessary?
Gri Koç contacted Exairon to provide a more personalized, fast, and efficient experience for students seeking consultancy services.
When Gri Koç implemented the customer experience automation platform, results quickly became visible. It enabled faster responses and information dissemination to students. Additionally, it provided the capability to respond to students from multiple communication channels through a single platform. This allowed students to access their needs quickly without having to wait.
What does Exairon provid for Gri Koç students?
At Exairon, we have developed an automation system that caters to all the needs of Gri Koç students. This system ensures that students receive better service with shorter wait times by providing quick responses to their inquiries.
Thanks to our artificial intelligence-based automation system, Gri Koç can streamline communication processes by managing Facebook, Instagram, WhatsApp, and email channels from a single platform, reducing the intensity and complexity of communication, resolving issues, and utilizing 24/7 live support features.
Solutions offered by Exairon for Gri Koç:
The ability to respond to comments on Instagram and Facebook posts from a single platform and reply privately,
The ability to manage interactions from Instagram, Facebook, WhatsApp, and email channels from a single platform,
Information,
24/7 communication,
Providing comprehensive service to students with the help of a smart assistant,
Live support & Frequently asked questions
How does Exairon transform your Customer Experience 🤖
Exairon is an -Customer Experience Automation Platform. The Exairon Platform integrates with your digital presence and engages in customer communication and business development processes. The Exairon Platform ensures that the dialogue between artificial intelligence and humans is seamless and uninterrupted.
When the artificial intelligence-supported virtual assistant includes a representative in the dialogue, the representative can see the entire conversation text in the Exairon conversation panel and respond to the ongoing conversation in the same chat box. Exairon proves its commitment to social media and communication by serving through multiple channels. It improves customer relations and interactions by using digital support tools known as smart assistants in various fields.
Exairon can conduct meaningful and accurate dialogues with the triggering feature, providing students with the information they need while being integrated with main applications such as WhatsApp API and Meta, eliminating the need to download different applications or register elsewhere.
These are just a few of the features offered by Exairon, and there is no limit to what Exairon can do!