Artificial intelligence solutions, which are becoming more and more widespread in the business world and society, are becoming an indispensable element of the health sector, while the solutions developed are quickly integrated into the business and companies gain strength with a unique experience.
Strengthen your place in the healthcare sector with the help of artificial intelligence!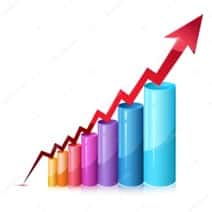 Artificial Intelligence in Healthcare – How is Artificial Intelligence Used in Healthcare?
Artificial intelligence and the new technologies it brings with it are being rapidly integrated into the health sector as in many other sectors. As a result of this interaction, all the needs of the sector from patient care to patient records, from administrative procedures to accounting are undergoing a major transformation. The innovations brought by artificial intelligence enable companies serving in the healthcare sector to switch to a user and patient-oriented operation.
With the latest improvements, it has been determined that artificial intelligence can outperform humans in basic health services such as patient diagnosis, while today, algorithms obtain more accurate results than many radiologists in malignant tumor detection.
It is high time to take advantage of the opportunities of the 21st century in many different business lines related to health and healthy living. Let's take a look at how you can grow your business with artificial intelligence while technology is so advanced!
A New Era in Artificial Intelligence and Human Interaction
Exairon is an "autonomous customer experience platform". The platform offers an integrated approach to communication and interaction in your organization's customer, employee and stakeholder triangle. Digital support structures, which can also be called smart assistants, digital assistants, virtual assistants and are mostly known by these names, are included in your workflow with Exairon. It provides support to you, your team and your employees.
Exairon is a platform designed to meet your digital needs for your customer experience management processes. The platform can directly maintain management and communication processes that do not require human intervention, while enabling the creation of a hybrid working environment where human intervention is required.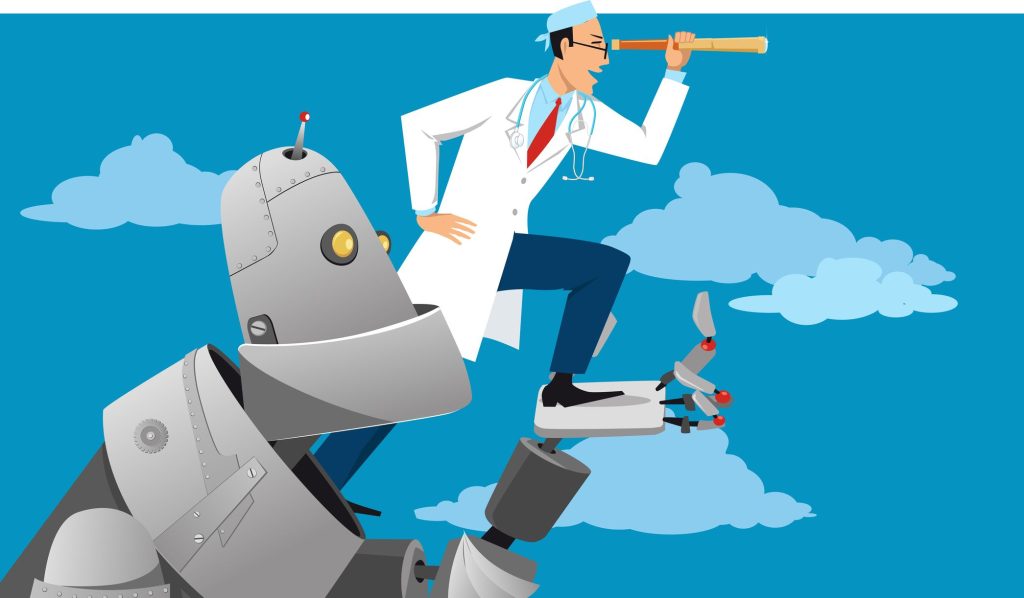 There is almost no limit to what you can do with Exairon
Do you want to touch the lives of your customers and improve the lives of the people you work with? What better way to do this than to combine health and technology and be at the forefront of developments that will benefit humanity? With Exairon, it is possible. Touch people's lives by improving your customer experience. Improve your business and continue to rise with Exairon!
Get the Solution You're Looking for
Health is a matter of time and space. Your patients may need to consult you at any time. Therefore, being ready at all times for online appointments, online counseling, and questions about insurance and payment sources will make your customers feel safe. For this, you can use 100% autonomous smart assistants and create hybrid teams consisting of human and artificial intelligence.
Make your presence felt for your patients through different messaging apps or web platforms. A patient whose child gets sick in the middle of the night and is trying to reach you to make an appointment at the earliest possible time should be able to find out the appointment times digitally, and your smart assistants should be able to guide your patients on how to do this.
Digitalization will not only improve your patient experience, it will also allow your employee experience and business processes to improve and evolve. By reducing the workload of your employees, you will free them from tasks that can be done autonomously. This will free up their time for more important tasks.
As an integrated and autonomous platform, Exairon enables use in different business lines and business types. What you can do to improve your customer experience is quite diverse. Exairon has the solution you are looking for.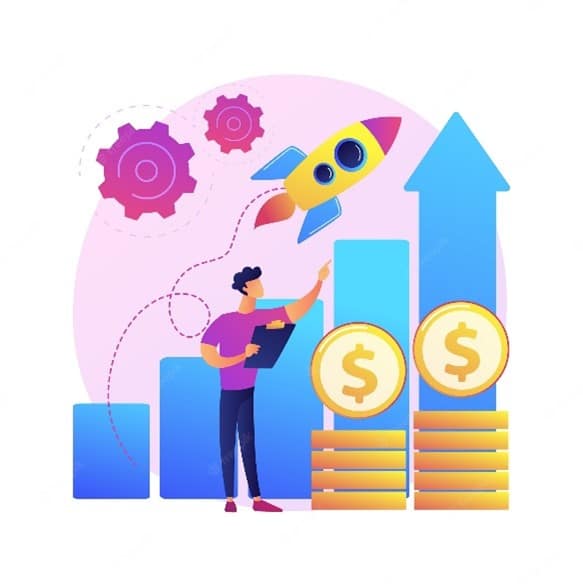 1) Gyms – Gyms and Yoga Centers
Paying special attention to each of your users, making decisions based on user demands and being accessible regardless of time and place… are the most important things a gym can do to improve customer experiences.
Gyms and wellness centers are places where people spend time to protect and improve their most important assets: their health. They are therefore an extremely important space in a customer's life. The satisfaction of customers with such businesses that directly affect their lives and health is vital for the continuity of the business. So how do you ensure the satisfaction of your customers in a gym? Here is the answer:
Be Accessible: The expectations, interests, requests and complaints of your customers should be your priority, in other words, you should continuously improve your customer experience and be there for your customers at all times. The key to being accessible is digitalization. Exairon is here for you with its smart assistants!

Improve Your Digital Presence: In some cases, your digital presence can mean more than your tangible presence. You may have customers who need to consult you at any moment. Remember, you are a brand new opportunity for someone to shape their life!

Create a Positive Environment for Your Employees: Your employees are one of your most valuable investments, so don't risk losing them with the anxiety of being constantly available. Autonomize your customer relationships with Exairon, let your digital presence be there for your users. Yoga centers are businesses that customers attend to heal both their bodies and minds. Therefore, communication is key to gaining customer loyalty. Yoga is the product of a calm mind, just like productivity and efficiency…
2) Dietitians
It is your job to open the door to a new life for your clients. You must be "present" at all times for the many clients who come to you with hope. Where does technology fit into the work processes for dietitians and life coaches? How can you perfect your customer experience while protecting both your employees and yourself?
How can dietitians improve their customer experience? Exairon is here to answer this question. Automated messages? No problem, with Exairon, choose your message and the audience you want to reach, and it will reach your clients for you.
Imagine a client who is having an unhappy day and is about to start looking for solace in unhealthy foods. Make her feel cared for with a friendly, pleasant and heartwarming reminder from your clinic.
Remember, loyalty is something to be earned. It is up to you to earn your clients' loyalty.
3) Hospitals and Polyclinics
The possibilities offered by artificial intelligence not only enable you to improve your customer experience, but also increase the efficiency and productivity of your employees. Hospitals and outpatient clinics are the places where users share their most intimate, most important and most emotional experiences. For this reason, it is very important for hospitals and polyclinics to establish close relationships with their patients.
Patient loyalty is based on trust. If hospitals want to improve their customer experience, they must make their customers feel that they "value their experience". Remember that in a business where human life is at the center, you cannot look at your customers as consumers.
Start improving your customer experience in hospitals with digitalization and artificial intelligence technologies! Exairon autonomous customer experience platform will be your best friend and biggest supporter in revising, improving and facilitating the customer experiences and business development processes of your hospital and polyclinic!
Keeping track of your patients' appointment schedules and making the necessary reminders, being involved in their treatment processes and not moving away from your patients during the healing process, keeping your patients informed about innovations. Delivering test and analysis results to them…. Exairon is with you in all these processes.
4) Private Practices and Psychologists
Keeping records of your customers and clients, processing customer data and improving your business processes with insights based on the data. Two of the easiest ways to avoid disappointing your clients.
Although it may seem difficult to stay in constant contact with your customers, we know that it has become quite easy and possible thanks to technology.
It is up to you to create customer loyalty and give your customers the attention they expect. The easiest way to show that you are always there for them is to strengthen your digital presence! Exairon offers you the opportunity to create an extremely powerful digital presence. In this way, you will never be far away from your clients and you will guarantee the future of your business.
Bring your new services to all your users. Make them feel important with a single message.
Remind them of their appointments. You don't want to lose them.
Keeping track of their treatment is in your hands with Exairon.
Make a Difference with Exairon
What you can do with Exairon is important for you and your users to thrive. What will you gain from doing all this? The answer is quite simple
Increase customer loyalty and satisfaction
Simplify potential customer management.
Make it easy to categorize customers and record their information.
Create a dedicated virtual assistant who can answer all your questions
Explore the possibilities of technology, enhance your business processes and improve your customer experience with Exairon. Become a member of the platform and step into this brand new world with a quick start.
What are you waiting for to use Exairon? Our special offer awaits you 👀